Our Mission
Rennergy LLC delivers affordable, practical and attractive energy solutions for homes,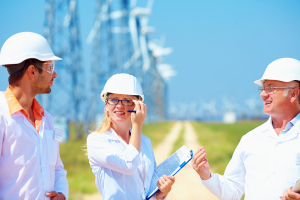 businesses, and industries of any size.
Located in northern New Jersey's innovation hub with strong ties to leading edge renewable energy research institutions, New Jersey Institute of Technology (NJIT) and Rutgers University, Rennergy is an emerging leader in renewable energy and energy efficiency solutions.
Keeping abreast with the varied needs of the markets ranging from rural and remote to industrial and utility, our energy experts are constantly working at making sustainable and cheaper energy a reality for every home, business, industry, and government.
Why Renewable Energy?
Electricity generated from SUSTAINABLY renewable sources such as Solar and Wind are among the "greenest" choices known today. Renewable energy reduces or eliminates electricity consumption from the grid as well as provides electricity in the absence of a grid supply. Depending on the site's physical characteristics and the energy needs or consumption, renewable energy contributions can range from 10% to over 100% of what is required on-site.
Constantly improving technologies combined with lower equipment costs and rising energy prices have seen renewable energy systems have all time low payback periods of less than 7 years*.  With operational life-cycles easily exceeding 15 – 20 years, renewable energy systems are economically advantageous means of sustainably generating electricity for the present and the future.
Rennergy helps families, businesses, and government agencies understand best-in-class renewable energy technology and select the solution that is right for their needs. Give us a call TODAY at (973) 824 7804 or email us atsales@rennergyllc.com or info@rennergyllc.com

*Based on average US household Solar PV installations. In areas where electricity prices are higher than 12¢/kWh, payback periods can be shorter than 5 years.